By Daria
I am spending my gap year as a working student at a horse training program. This fall, the program was based out of a wonderful facility in Millbrook, NY. My boss is a 3* level eventer with a barn full of sporthorses from young horses here to learn how to event to his experienced upper level mounts. It has been a wonderful opportunity to learn about the management and training of event horses at all levels.
I work six days a week from 6:30am to 4:30-6:30pm depending on what is on the agenda for the day. I start the day with feeding all the horses and then bringing the horses that stayed outside overnight into their stalls for the day. I then give all the horses fresh hay and water, clean the barn, and make up the grain for the afternoon. By then, my boss has arrived, and I get to work helping tack and untack the horses in training for him to ride. I also get to ride at least a couple times a day, which has been a great learning experience. Every day is slightly different, with everything from off-farm outings for the horses to repairing fences to running errands to make sure both the horses and people are fed and happy. In the afternoon, I do another round of barn chores, feeding and turning out the horses for the night and making sure the horses that stay in are settled and happy.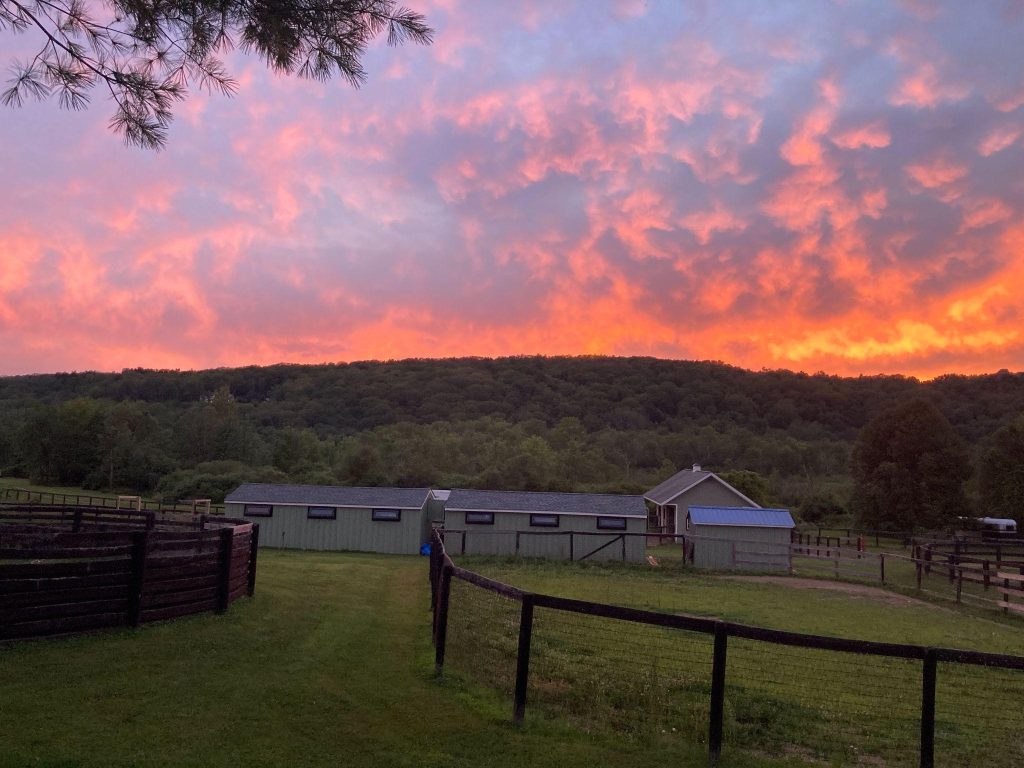 This is my first time living alone (other than three weeks at another horse farm during spring break of my senior year), so it was initially a big adjustment to get used to the routine and being solely responsible for taking care of myself and my apartment. I am working very long hours, so cooking and cleaning are normally the last things I want to think about at the end of the day. I have had to figure out strategies to trick myself into cleaning and feeding myself even when I have no energy that I think will serve me well at college. I am certainly looking forward to having a dining hall though–I will not miss having to cook every single meal!