By Sami
As my virtual high school experience came to a close in mid-May, I was preparing myself for what I thought would be the most uneventful summer of my life. Uncertainties regarding my gap year plans were all I had to think about as canceled travel plans and a lack of work opportunities left me increasingly discouraged. 
Now, two-and-a-half months later, I'm sitting at my dinner table next to my new puppy, Mila, exhausted from my three-night stay on a boat in a sculpture garden in Maine, preparing to reflect on what turned out to be one of the most impactful summers I've ever experienced.
June began with a surprisingly fun drive-through graduation ceremony. Although I couldn't say goodbye to my classmates, I did get to watch my teachers jump up and down in excitement as I passed by sitting in the passenger seat of my mom's car in my cap and gown.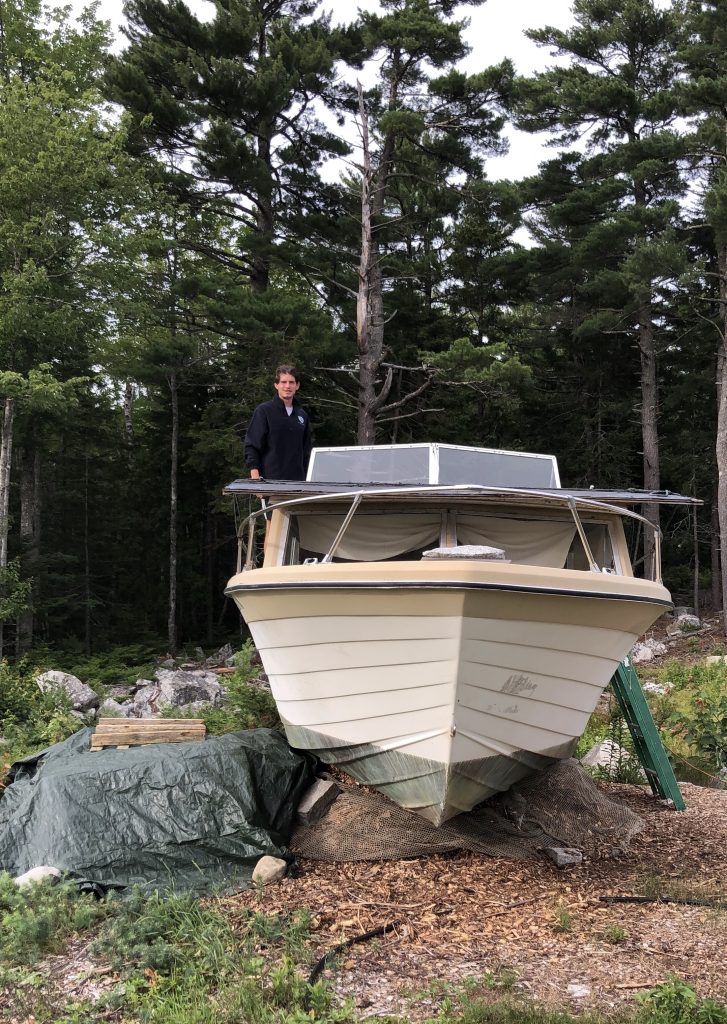 In the start of July, after only a few days of planning, I drove with my family to Maine where we stayed for two weeks, enjoying each other's company and eating daily lobster rolls. The night before I was supposed to return home, my older brother who took a gap year himself, convinced me to go on a Workaway experience 
with him on a granite sculpture farm near Acadia National Park. I was reluctant to go because I needed time to prepare for a nine-month-long trip to Israel, but my brother convinced me that I'd regret not taking every opportunity offered to me during such an unconventional gap year. It ended up being the strangest three nights of the summer (as can be seen from this photo of my brother on the boat where we slept), but it also gave me a chance to explore Acadia and to bond closely with my brother before leaving home.
Before the official end of high school, the world began to turn upside down with the tragic death of George Floyd and the subsequent exposure of a systemically racist police system in the U.S. The civil unrest that has taken center stage in the U.S and the growth of the Black Lives Matter movement gave me and my peers an opportunity to grow as individuals as we've worked to educate ourselves and others on the problems many Americans face as well as the need for urgent change in the criminal justice system. Throughout these past few surprisingly eventful and fun months of summer, I've made sure to put in perspective the challenges I faced and to never overlook the seriousness of the issues facing our world today. I started my gap year worrying that I wouldn't get out of it what I hoped and feeling that I was bearing the brunt of all these new uncertainties. But now that I know how minute the obstacles I'll face will be, as I move forward, I will remember to not set overly ambitious expectations for this coming year and to take in all that I can from anything and everything I may experience.