By Leah
I've only just started my gap year, but I'm already beginning to understand one of the most important skills that I'm going to develop this year: flexibility.
Under normal circumstances a gap year is an opportunity for spontaneity, adaptation, and occasionally allowing whims to take you wherever they will – it's not possible to carefully plan out your every move months in advance; that's what makes it so exciting! I feel like that effect has been amplified this year – now that the future of gap year programs and work opportunities and travel is uncertain, January of 2021 can feel like it's decades away and there's no way of knowing if things will be roughly the same, or if we'll be living in a completely different world. I've come up with plans and backup plans and backup-backup plans, and they will all undoubtedly require some modification over the next several months; there's a decent chance that I'll end up doing something completely different that hasn't even crossed my mind yet. I've established my long-term goals and expectations for the year with this uncertainty in mind: it's not exactly realistic right now for me to hope to get a specific job or go to any particular country; 2020 goals have to be a bit more abstract. My main focus this year is learning how to get the most out of every situation I find myself in.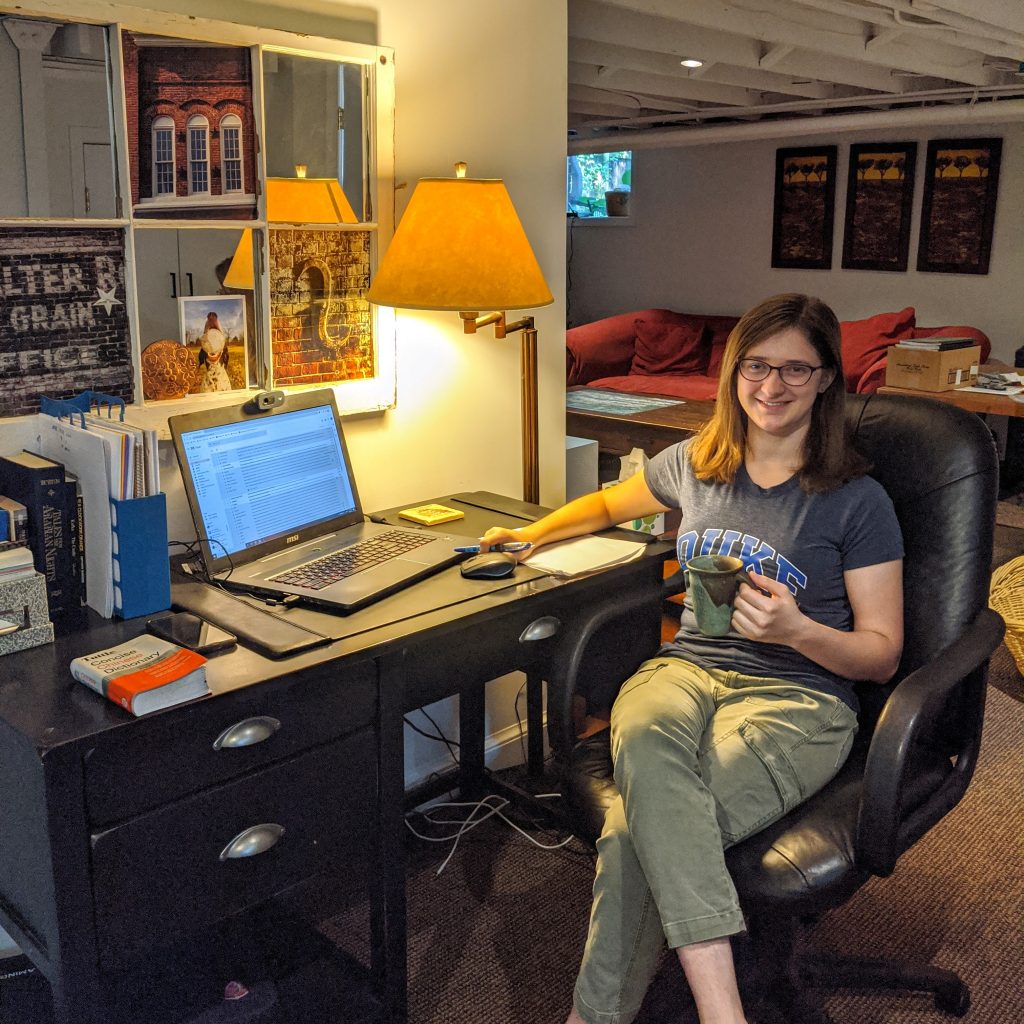 I'm starting off the year in my hometown of Alexandria, VA. This week I started working as a remote intern for a firm that creates political campaign ads. I'm working with one other intern as a production and research assistant supporting the work of four associates. I'm so excited to be involved with this work and learn about creating and conveying compelling campaign narratives, while playing a role in key races in this very important election year. I was nervous to start working with a team of people who I've never met and who I can't interact with in person, but I'm already getting the hang of things – the most important thing is to communicate and ask a ton of questions!
I'm also staying involved with my personal interests by taking lessons in Chinese language, horseback riding, and violin. My desk will be my home base for the next couple of months, as that's where I spend much of my time making phone and Zoom calls, doing work for my internship, and attending remote Chinese classes.
Towards the end of September, I'll wrap up my internship and travel to North Carolina Outward Bound to spend two months backpacking, rock climbing, canoeing, and kayaking. I'm working hard to keep myself in good shape so that I can get as much out of that program as possible – that means lots of long walks and time working out in our garage "gym"!
Right now my plan is to get home from Outward Bound at the end of November, spend some time with family, and then (hopefully) travel internationally in 2021, but I'm ready to adapt to whatever the world looks like in the coming months. I can't wait to find out what the next year has in store for me!